TT511
Industrial thermowell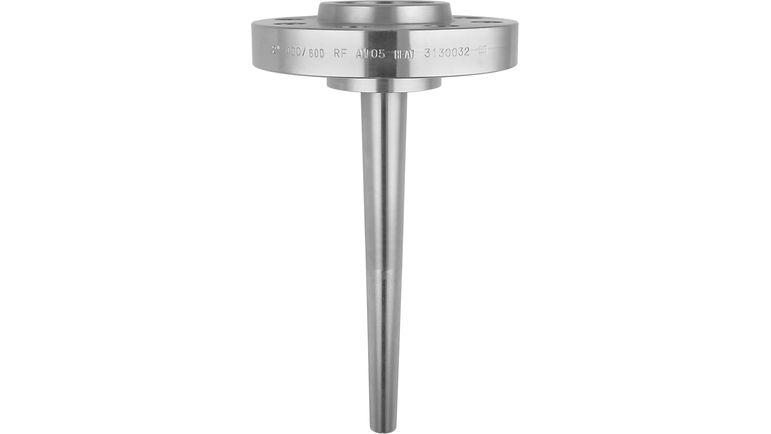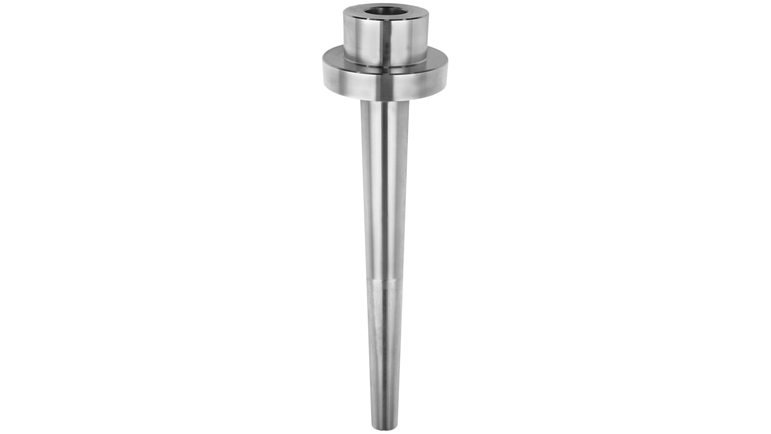 For Oil & Gas applications. Vanstone type, design with collar flange
It is a specially designed thermowell for thermometer installation. The thermowell shaft and the process connection flange are not interconnected. For installation, the collar of the thermowell is fitted between two flanges; on the one hand it is fitted onto the thermowell and on the other hand it is bolted to the connection nozzle on the process side. Many different flange versions are available to secure the unit to the permanently installed nozzle flange. It is machined from solid bar stock.
Eenvoudige producten

Gemakkelijk te selecteren, installeren en gebruiken
Technische topkwaliteit
Eenvoud
Standaardproducten

Betrouwbaar, robuust en onderhoudsarm
Technische topkwaliteit
Eenvoud
High-end producten

Functioneel en uiterst doelmatig
Technische topkwaliteit
Eenvoud
Gespecialiseerde producten

Ontworpen voor veeleisende applicaties
Technische topkwaliteit
Eenvoud
FLEX selectie
Technische topkwaliteit
Eenvoud

Fundamental selectie

Voldoe aan uw basismeetvoorwaarden

Technische topkwaliteit

Eenvoud

Lean selectie

Beheers eenvoudig uw belangrijkste processen

Technische topkwaliteit

Eenvoud

Extended selectie

Optimaliseer uw processen met innovatieve technologieën

Technische topkwaliteit

Eenvoud

Xpert selectie

Beheers uw meest uitdagende applicaties

Technische topkwaliteit

Eenvoud
Overzicht specificaties

Max. process pressure (static)

depending on process connection up to 2500 lbs

Maximum standard immersion length

Max. immersion length on request
Snelle selectie
Kies uit één van de voorgestelde opties
Individuele configuratie
Ga verder met uw keuze uit alle mogelijke opties
Voordelen

Solid thermowell, made of drilled bar stock material.

Fulfillment of various, industry specific requirements with a standard product. Flexible selection of immersion length and thermowell geometry according to the process specifications.

In accordance...
Toepassingsgebied

The thermowell will be used in applications with high process requirements. The predominant industries are Oil & Gas and Petrochemical. The process connection flange is not welded on the thermowell stem but designed as collar flange. This special...
Documenten / handleidingen / software
Industrial thermowell TT511 Technical Information

Industrial thermowell, Vanstone design

Technische informatie (TI)

Beschermbuizen voor thermometers

Universele beschermbuizen voor thermometers in industriële toepassingen

Inbedrijfsstellingsvoorschriften (BA)

Thermowells

Operating instructions for thermowells for EAC approval

Inbedrijfsstellingsvoorschriften (BA)

ACCESSORIES: BAR STOCK THERMOWELL

Productcode: TT511-
verklaring Number: HE_00536_01.17
Specificatie van de fabrikant: RoHS

ACCESSORIES: BAR STOCK THERMOWELL, ACCESSORIES: HOUSING, ACCESSORIES: PIPE THERMOWELL, ACCESSORIES: RTD INSERT, ACCESSORIES: TC INSERT, ACCESSORIES: THERMOWELLS, ACCESSORIES: T_INSERTS, Plugs TC direct contact, Terminal Head

Productcode: TT511-, TT411-, TS111-, TPR300-, TPR100-, TPC300-, TPC200-, TPC100-, TET90-, TET300-, TEC300-, TA576-, TA575-, TA572-, TA571-, TA570-, TA566-, TU111-, TU121-, TU211-, TU221-, TU51-, TU52-, TU53-, TU54-, TU67-, TW10-, TW11-, TW12-, TW13-, TW15-, TW251-, TWF11-, TWF16-, TA565-, GPTC-, MLTWS01-, OTA30A-, OTA30D-, OTA30H-, OTW92-, OTW93-, OTW94-, OTW95-, OTW96-, TA20A-, TA20B-, TA20D-, TA20J-, TA20R-, TA20W-, TA21E-, TA562-, TA560-, TA557-, TA556-, TA555-, TA550-, TA541-, TA540-, TA535-, TA414-, TA30S-, TA30R-, TA30P-, TA30H-, TA30D-, TA30A-, TA21H-
verklaring Number: EC_00544_01.17

ACCESSORIES: BAR STOCK THERMOWELL, ACCESSORIES: PIPE THERMOWELL, ACCESSORIES: THERMOWELLS

Productcode: TWF16-, TWF11-, TW47-, TW45-, TW251-, TW15-, TW13-, TW12-, TW11-, TW10-, TT511-, TT411-, TA576-, TA575-, TA572-, TA571-, TA570-, TA566-, TA565-, TA562-, TA560-, TA557-, TA556-, TA555-, TA550-, TA541-, TA540-, TA535-, TA414-, MLTWS01-
Regio: Russia (TR CU)
Keuringsinstantie: EAC
Keurnummer: TC RU C-IT.AZ01.B.02466

Accessories: Bar stock thermow

Productcode: TT511-
Regio: Canada, Canada (CRN)
Keuringsinstantie: CRN
Catagorie: CRN APPROVAL, NATIONAL REGISTR
Accessoires / Spare parts