Online turbidity meter
Turbimax CUE21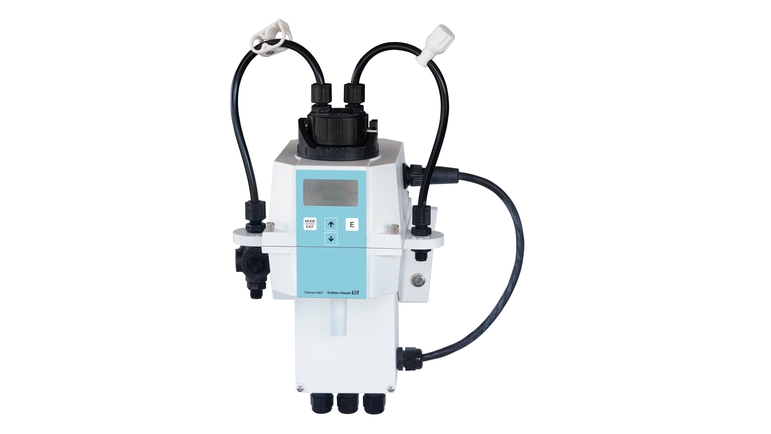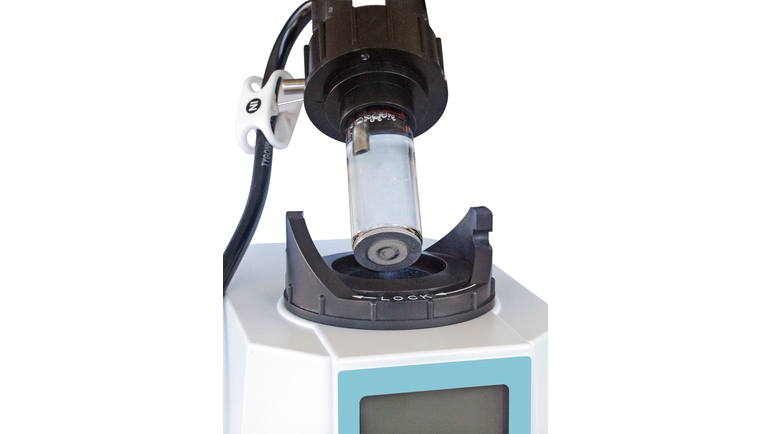 Compact system with sample condition adjustment for drinking and process water applications
Turbimax CUE21 is a reliable turbidity meter for continuous measurement compliant to EN ISO 7027. Operation is simple: connect the water, adjust the settings and the system runs unattended. Turbimax CUE21 provides guided calibration according to predefined standards, helping to streamline maintenance. Its automatic ultrasonic cleaning function extends service intervals offering significant savings in operational expenditure.
Snelle selectie
Kies uit één van de voorgestelde opties
Individuele configuratie
Ga verder met uw keuze uit alle mogelijke opties
Voordelen

Long service intervals to save on operational costs

Fast and easy calibration, verification within seconds

Low volume of flow-through cuvette speeds up response time

Automatic ultrasonic cleaning function reduces maintenance effort

Sample condition...
Toepassingsgebied

Turbimax CUE21 is an online turbidity meter for:

Drinking and process water:
- Process monitoring
- Filter monitoring and filter backwash in water works
- Water quality monitoring in water works and distribution networks

Utilities of all industries...
Documenten / handleidingen / software
Accessoires / Spare parts
Electronical service module CUE21

Light source: Infrared LED (850 nm) Measuring range: 0 - 1000 NTU Spare part turbidity measurement

Field terminal box CUE21/CUE22

Supply voltage: 100-240 VAC Spare part turbidity measurement

Droogmiddel voor CUE21/22

Accessoire voor troebelheidsmeting.

Tubing kit CUE21/CUE22

Accessory turbidity measurement

Cuvet met ultasonore reiniging CUE21/22

Accessoire voor troebelheidsmeter

Kalibratiekit CUE21/CUE23/CUE24

Ready-for-use solutions: 0,02 NTU, 10 NTU and 1000 NTU Accessory turbidity measurement

Doorstroomkamer voor CUE21/22

Accessoire voor troebelheidsmeting.

Pressure Regulator for CUE21/22

Kit CUE21/22: Flow Head Assembly
Opvolger

The Liquiline CM442 transmitter is the perfect first step into the world of multiparameter measurement. Its clever simplicity offers great ease-of-use and saves you time and money every day.

Turbimax CUS52D is a smart inline/immersion turbidity sensor for all water production measuring points. Achieve lab quality measurement without product loss!

Flowfit CUA252 is a flow assembly with extremely low backscattering enabling reliable measurements in the lowest turbidity range.

Flowfit CUA262 is an inline turbidity assembly for welding in your skid, pipeline or plant. Its stainless steel design offers hygienic measurement on a small footprint.