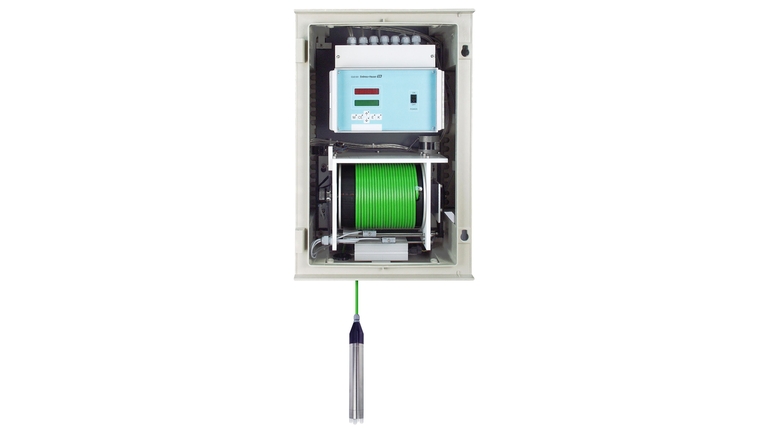 Dit product is niet langer leverbaar.

Zie de nieuwe generatie in het deel voorganger/opvolger of neem contact op met uw locale Endress+Hauser-vestiging.
Documenten / handleidingen / software
Accessoires / Spare parts
Kit CUC101 Transmitter/Hardw.f.CUC101

KIT CUC101 Sensor met 13m kabel

KIT CUC101 Heating module

KIT CUC101 cable winder unit non-Ex no s

KIT CUC101 cable winder unit EX w/o sens

KIT CUC101 protection guard 90°-mounting

material stainless steel 1.4301

Sensor protector 7900 SOS for 7510 SAM-T

Kit CUM/CNM7x0+CUC101, CPU module w/o SW

Kit CUC 101 Main board 80-230 VAC

Kit CUC101, electronic enclosure cpl.

Kit CUC 101 front panel complete

KIT CA71 + CUC101: stepper motor

Slip ring SS036-10-E01 "EX"

Hexagonal spanner 6x350 AMF 906Q
Opvolger

The Liquiline CM442 transmitter is the perfect first step into the world of multiparameter measurement. Its clever simplicity offers great ease-of-use and saves you time and money every day.