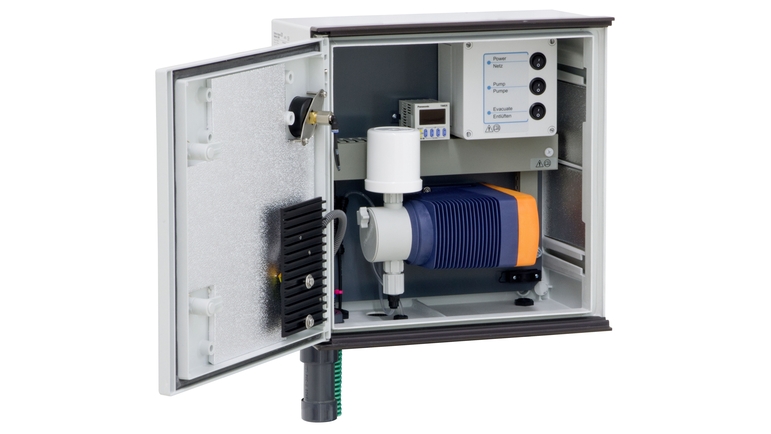 Dit product is niet langer leverbaar.

Zie de nieuwe generatie in het deel voorganger/opvolger of neem contact op met uw locale Endress+Hauser-vestiging.
Documenten / handleidingen / software
Accessoires / Spare parts
CAT430 membraampomp 100-230VAC

CAT430 push valve for membrane pump

CAT430 draw valve for membrane pump

CAT430 pump membr. for membran pump

CAT430 safety membr. for membr. pump

CAT430 connection screw.for pump beta

CAT430 conversie kit in membraan pomp

90-265 VAC; 50/60 Hz

Kit CAT430: check valve f. membr.pump

Kit CAT430: membr. set f.membr. pump

Kit CAT430: el. connection membr.pump

Kit CAT430: base plate for membr.pump

Kit CAT430: pneum. connect.Membr.pomp

Kit CAT430:hose set for membrane pump

Manometer with connector for CAT430

Kit CAT430: control relay conversion set

suitable for conversion or spare part for CAT430 version 07/11

Cover connect.box w.switches f.CAT430

schakelaar

Connection circuit board for CAT430

kist

Thermo switch for CAT430

thermostaat

Cabinet Heating f.CAT430, 110..230VAC

Filtrate heating for CAT430

verwarming 24VAC

Filterelement voor CAT430

connector

Transport- en bewaardoos filter CAT430

Bevestigingsschr.f. filteren elem.CAT430

element

Overflow chamber for CAT430

Afstandhouder/verbinding G1 CAT430

voor montage v.e. 2de filterplaat

CAT430, lower connection connect. vessel

CAT430 hose connector filter element

element

CAT430 connector set compressed air

CAT430 PE slang 4/2 mm, 25m

CAT430 PE hose 4/2 mm, 50 m

CAT430 PE hose 4/2 mm, 100 m

CAT430 PVC-slang transp. 4/2 mm, 2 m

2m

CAT430: heat.band 230VAC 117VA compl
Opvolger

Liquiline System CAT820 provides filtered samples directly from your aeration basin, outlet or surface waters. The optional ceramic filter allows easy cleaning, thus reducing your operating costs.