Digital disinfection sensor
Chloromax CCS142D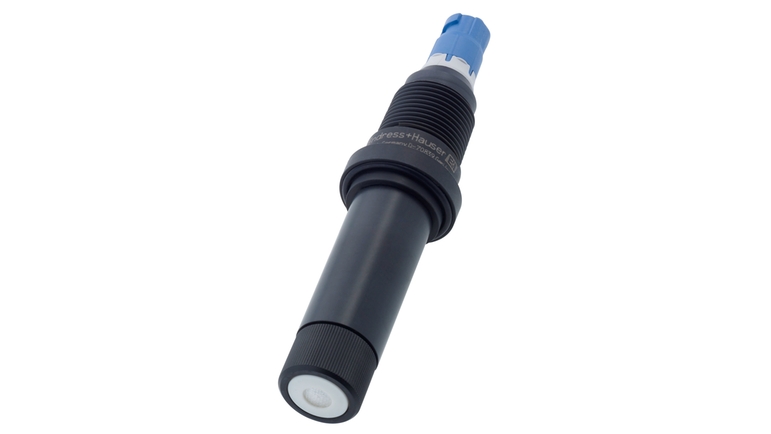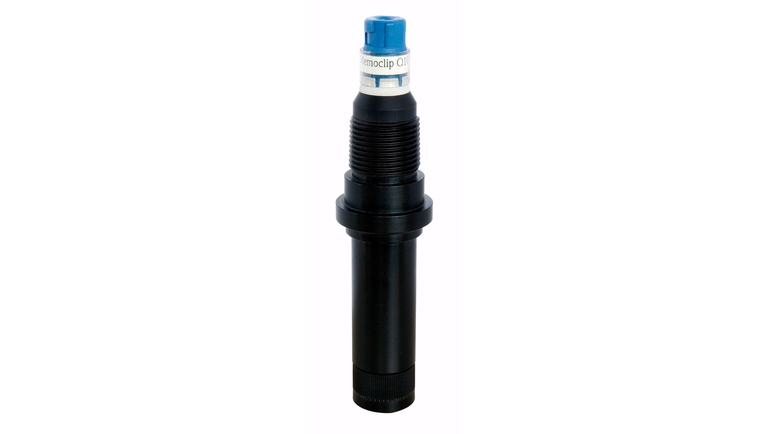 Memosens sensor for drinking water and process applications
Chloromax CCS142D is the digital free chlorine sensor for all kinds of water. It measures reliably even if fluctuations in flow or conductivity occur and enables control of the disinfection loop so that the water is free of germs. The sensor offers low maintenance saving you time. Thanks to Memosens digital technology, CCS142D combines maximum process and data integrity with simple operation. It resists corrosion and moisture, enables lab calibration and simplifies predictive maintenance.
Voordelen

Long calibration and maintenance intervals

Easy membrane replacement thanks to prefabricated membrane cap

Zero-point calibration normally not required, but possible for best adaptation to lowest measured values

Measured values are not affected by...
Toepassingsgebied

Chloromax CCS142D measures free chlorine in:

Drinking water
- Trace and standard measurement in process water and distribution networks
- Monitoring, control and optimization of disinfection processes

Wastewater treatment plants
- Reuse of cleaned...
Documenten / handleidingen / software
Accessoires / Spare parts
CCY14-WP

Geschikt voor CCS140/141 of CCS240/241. Set van 2 st. reserve membranen.

CCY14-F

50 ml in een spuitfles voor de de CCS140/141

Onderhoudskit, CCS14x

Inhoud Electrolyte 50ml / 1,69 fl.oz.; 2 membraan kappen polish doek (2 kwaliteiten)

Verbindingsdoos RM

Verbindingsdoos t.b.v. een verlengkabel voor Memosens/CUS31/41. Inclusief klemmen, en 2xPG 13.5, beschermingsklasse IP65

fotometer M+N PF-3, desinf. (chlorine)

colorimetric measurement of free and total chlorine 0,05 .. 6mg/l Disinfection, drinking and process water hand held photometer, IP67-graded, with cuvettes, DPD, according to ISO 7393 deliverey in plastic case, test kit for free and total chlorine included ::hand held photometer for field cal. and verification of desinfection loops

Meetkabel CYK10 Memosens

Toepassing: Digitale sensoren met inductieve Memosens connector. Temperatuurbereik: max. -20...135°C

Zero-point gel COY8

Nulpunt: Verificatie, kalibratie, afstelling, afstelling op het nulpunt van zuurstof en desinfectiesensoren ::Amperometrische en optische sensoren ::12, 25 en 40mm diameter ::Toepassing in het labo, in het veld
Opvolger

Memosens CCS51D is a robust, low-maintenance free chlorine sensor. It provides stable and fast measured values in drinking water, pool and process water as well as utilities.
09.09.2019 - 13.09.2019

With the help of actual hands-on tasks you will learn how PROFIBUS fieldbus technology works in detail. At the end of the course you will be able to design and commission a PROFIBUS fieldbus network.

22.10.2019 - 25.10.2019

With the help of actual hands-on tasks you will learn how PROFIBUS fieldbus technology works in detail.