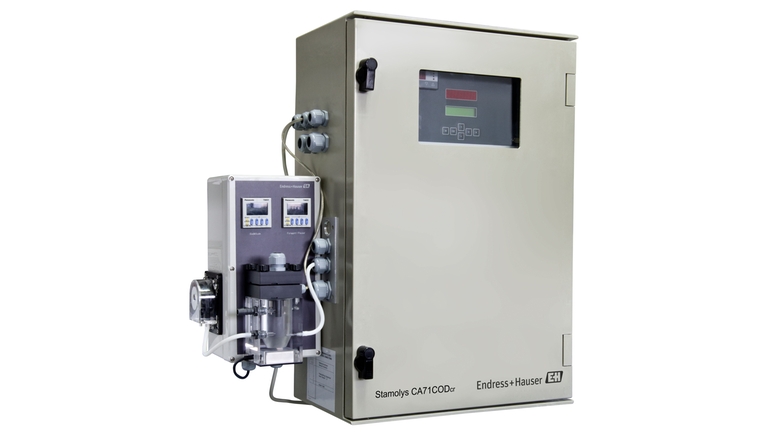 Dit product is niet langer leverbaar.

Zie de nieuwe generatie in het deel voorganger/opvolger of neem contact op met uw locale Endress+Hauser-vestiging.
Documenten / handleidingen / software
Accessoires / Spare parts
Kit CA7x, 12 pump hoses Tygon or/we

Kit CA71xx Pompslangen geel/blauw 12stk

Kit CA71COD collecting tank for Cr waste

KIT CA71, verb. monsterverzamelv. (10st)

KIT CA71 Rollerkop tbv slangenpomp

Kit CA71 slanghouder voor pomp

KIT CA71 leakage sensor HA 2 pcs.

Kit CA71COD Sample vessel w. level det.

Kit CA71COD Sample pump with back-flush

Kit CA71COD Hoses for back-flush pump
Opvolger

The analyzer offers constant online measurement of the chemical oxygen demand (COD) supporting monitoring of the cleaning capacity of WWTPs and load-based billing systems for industrial dischargers.