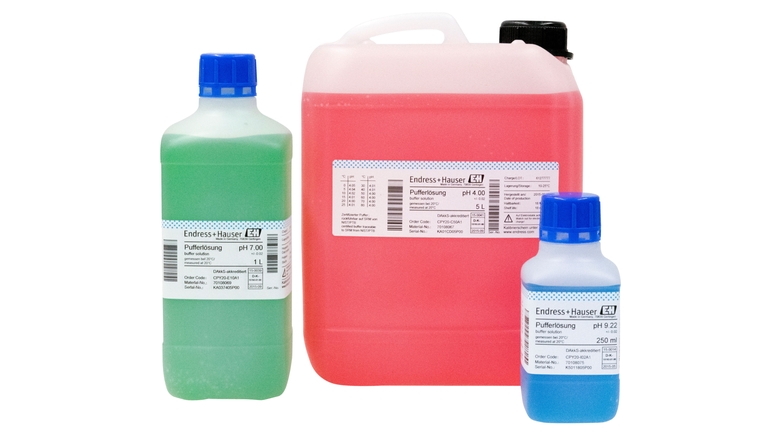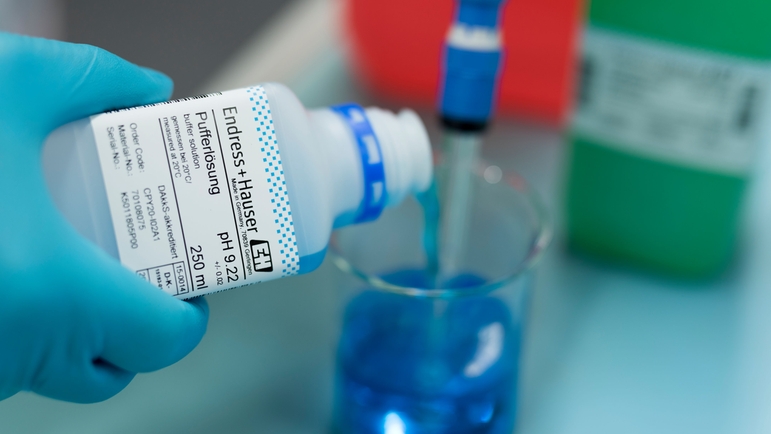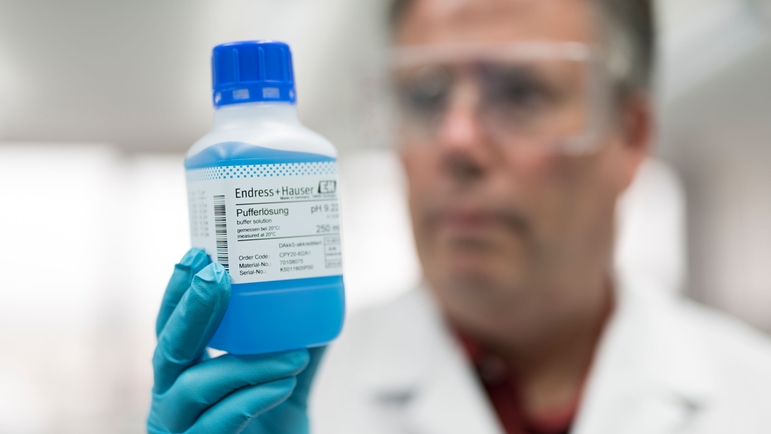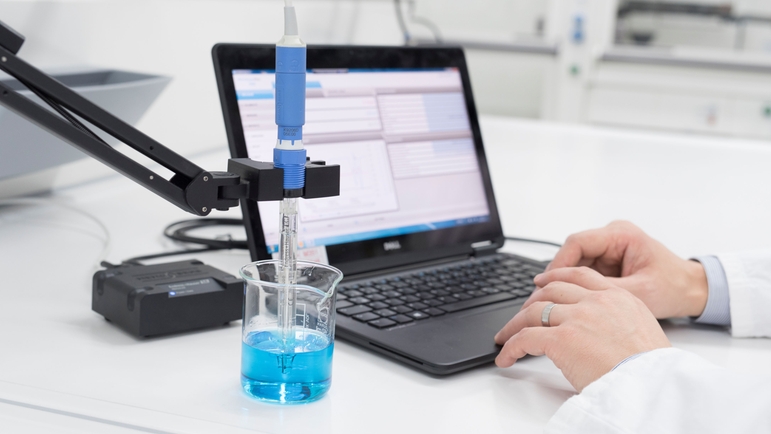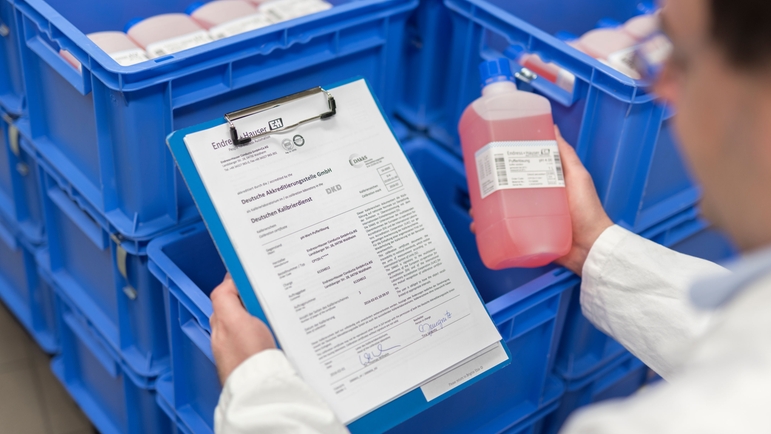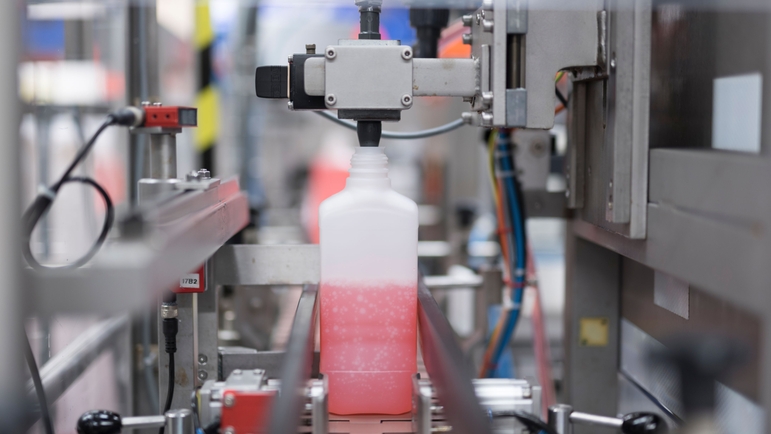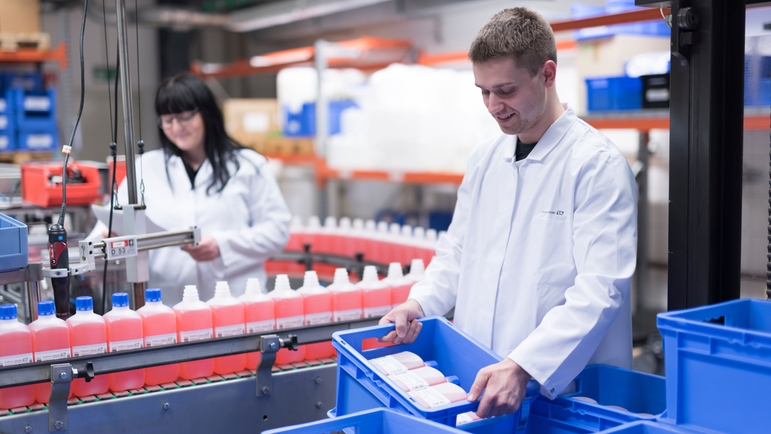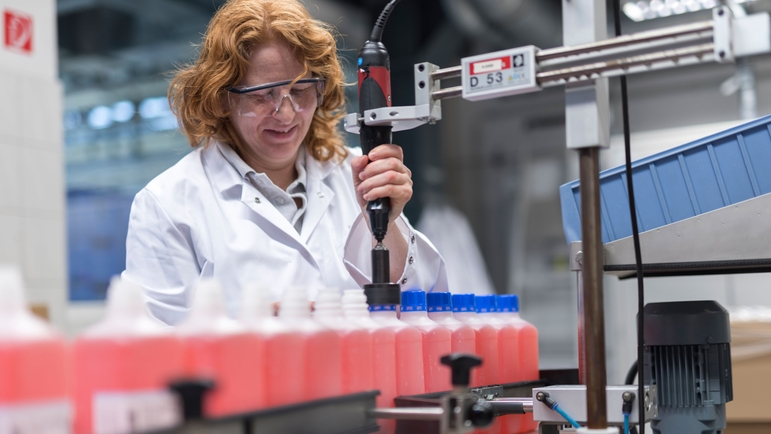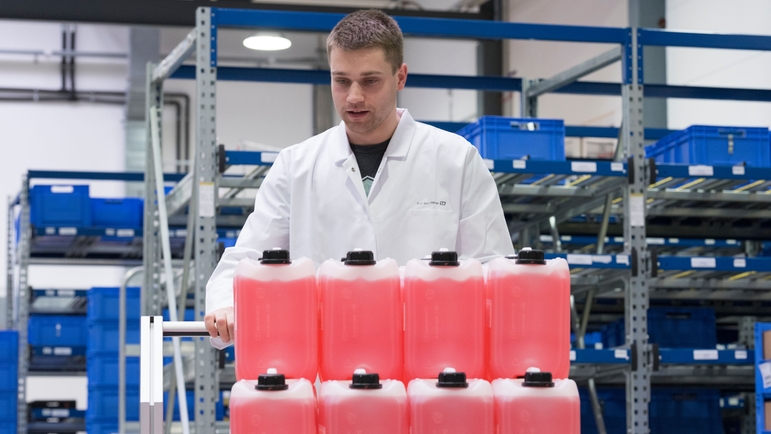 Zeer nauwkeurige pH-buffers voor elke industrie
De hoogwaardige CPY20-buffers garanderen pH-kalibratie met uiterste nauwkeurigheid. Ze worden geproduceerd en gebotteld in het permanente kalibratielaboratorium dat de lastige DAkkS-accreditatie (Duitse accreditatie-autoriteit) met succes heeft doorlopen. De buffers hebben een nauwkeurigheid van +/- 0,02 pH. Ze zijn herleidbaar tot NIST- en PTB-standaardreferentiemateriaal en bevatten alleen FDA-toegelaten conserveringsmiddelen. Met CPY20 krijgt u correcte waarden waar u op kunt vertrouwen.
Eenvoudige producten

Gemakkelijk te selecteren, installeren en gebruiken
Technische topkwaliteit
Eenvoud
Standaardproducten

Betrouwbaar, robuust en onderhoudsarm
Technische topkwaliteit
Eenvoud
High-end producten

Functioneel en uiterst doelmatig
Technische topkwaliteit
Eenvoud
Gespecialiseerde producten

Ontworpen voor veeleisende applicaties
Technische topkwaliteit
Eenvoud
FLEX selectie
Technische topkwaliteit
Eenvoud

Fundamental selectie

Voldoe aan uw basismeetvoorwaarden

Technische topkwaliteit

Eenvoud

Lean selectie

Beheers eenvoudig uw belangrijkste processen

Technische topkwaliteit

Eenvoud

Extended selectie

Optimaliseer uw processen met innovatieve technologieën

Technische topkwaliteit

Eenvoud

Xpert selectie

Beheers uw meest uitdagende applicaties

Technische topkwaliteit

Eenvoud
Snelle selectie
Kies uit één van de voorgestelde opties
Individuele configuratie
Ga verder met uw keuze uit alle mogelijke opties
Voordelen

De hoge nauwkeurigheid en reproduceerbaarheid van de buffers helpen u bij het optimaliseren van de pH-waarde in uw proces en het maximaliseren van de opbrengst en kwaliteit van uw product.

CPY20 pH-buffers zijn herleidbaar tot...
Toepassingsgebied

CPY20 pH-bufferoplossingen worden gebruikt voor kalibratie en afstelling van pH-elektroden in alle industrieën. Ze zijn geoptimaliseerd voor alle routine- en precisiesensorafstellingen in het proces en in het laboratorium.

De kalibratie en afstelling...
Documenten / handleidingen / software
Accessoires / Spare parts
Succesverhalen
Boiler water monitoring made easy

With the SWAS Compact Panel, the continuous monitoring of quality parameters such as pH and conductivity in cheese production can be automated and simplified.

The all-round carefree panel

Water Analysis Panels make continuous monitoring of drinking water easy at the water treatment plant in Frasnacht, Switzerland.

Advanced bioprocess control

From time consuming sample analysis to real-time monitoring of critical parameters in fermentation processes thanks to complete solutions from hardware to development and analytical services.
Let's Calibrate!

Uw partner in kalibratie Endress+Hauser staat voor u klaar met de hoge kwaliteit die u van ons gewend bent. Wij helpen u de juiste productkwaliteit te leveren.