Microwave barrier
Switch amplifier
Nivotester FTR325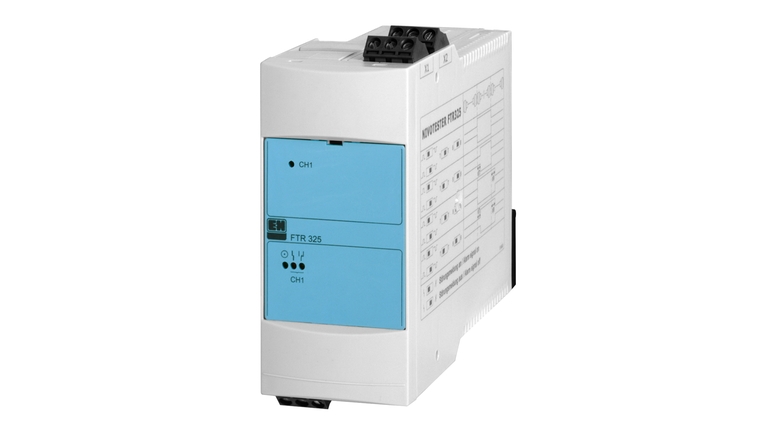 For the Soliwave FQR50/FDR50 microwave barrier
The Nivotester FTR325 is a 1-channel switch amplifier and suitable for the Soliwave FQR50/FDR50 microwave barrier. Used for point level detection for any type of solids or for control and counting tasks for packaged goods.
Snelle selectie
Kies uit één van de voorgestelde opties
Individuele configuratie
Ga verder met uw keuze uit alle mogelijke opties
Voordelen

High level of operational safety through line monitoring up to the sensor

Easy installation due to compact housing for easy inline mounting on standard rack rails and wiring via pluggable terminal block connectors

Selectable pick-up and/or drop-out...
Toepassingsgebied

Typical bulk solids are: wood chips, wood dust or flour, plaster, cement, ash, paper or cardboard shred, gravel, sand, dried powders in general, bags and boxes.

Ambient temperature: -20 to +60°C (-4 to +140°F)

Mounting: Standard rack rails

International...
Documenten / handleidingen / software
Accessoires / Spare parts
Opvolger

The Nivotester FTR525 allows convenient adjustment and parametrization of the microwave barrier Soliwave in a well accessible location near the measuring point or in the control room of the plant.