Immersion assembly
Dipfit CPA111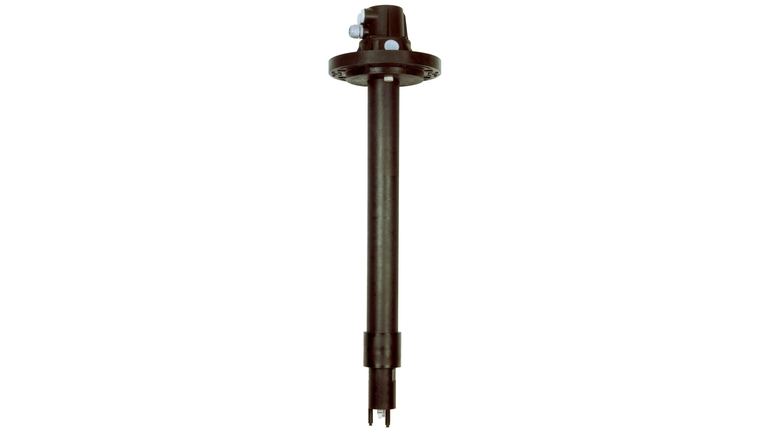 Universal assembly for the water and wastewater industry
The Dipfit CPA111 immersion assembly is designed for applications in open and closed tanks. It offers space for three sensors that can be easily mounted and removed via the bayonet lock. The adjustable flange gives you the required flexibility for universal use. Dipfit is the time- and cost-efficient solution for standard water and wastewater treatment.
Snelle selectie
Kies uit één van de voorgestelde opties
Individuele configuratie
Ga verder met uw keuze uit alle mogelijke opties
Voordelen

Simple installation and removal of electrode holder due to bayonet lock

Flexible immersion depth thanks to adjustable flange

Reduces installation effort by providing 3 mounting positions for 120 mm sensors or an optional cleaning unit

Made of...
Toepassingsgebied

Dipfit CPA111 is intended for universal use in open basins, channels and closed tanks in:

Wastewater


Water treatment

It is suitable for use with pressures of up to 4 bar.
Documenten / handleidingen / software
Accessoires / Spare parts
Nr

12

Order code

50009067

DICHTSCHEIBE PG 16

Alte Material-Nummer: 111739

Nr

70

Order code

50070514

SCHUIFFLENS VOOR CPA111

Voor de CPA 111 en CLA 111 tbv variabele instellling van de dompeldiepte

Nr

100

Order code

50015667

CPA250 blindstop PG 13.5

Alte Material-Nummer: 117272

Nr

110

Order code

50009030

CPA250 drukring PP

Alte Material-Nummer: 111719

Nr

131

Order code

50014674

Zeskant moer met borg

Alte Material-Nummer: 117509

Nr

132

Order code

50028410

Vlakke AMP steker

Alte Material-Nummer: 117847

Nr

140

Order code

50015718

VERSCHLUSSTOPFEN ETB/ETC NO

Alte Material-Nummer: 117323

Kit CxA111: 2x Knurled thumb screws

KALIBRATIEKAP/BESCHERMKAP DIPSYS CPA111

Tbv kalibratie van pH/redox elektroden Materiaal: PP

NATHOUDSCHAAL VOOR DIPSYS CPA111

Voorkomt het uitdrogen van de elektroden Materiaal: PP

Retrofitkit voor pendulum frame mounting

Voor montage CPA 111 en CLA 111 op pendulum frame