Analog total chlorine sensor
CCS120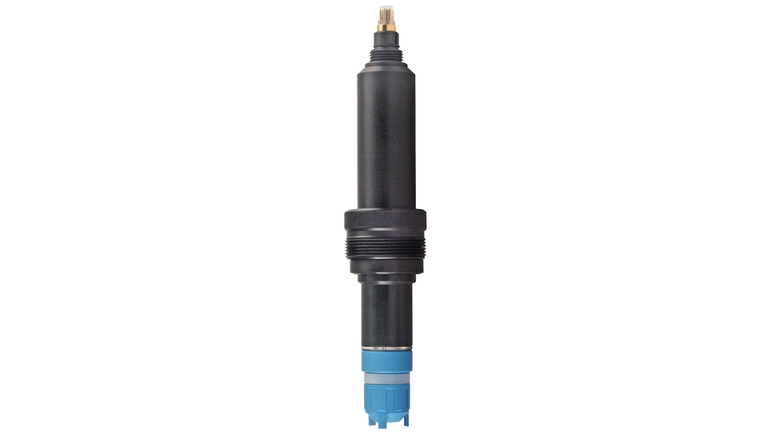 Disinfection sensor for all water and wastewater applications
CCS120 is the analog sensor for standard measurement of total chlorine. It delivers reliable values even if fluctuations in flow or conductivity occur and allows control of the disinfection loop so that the water is free of germs. At the same time, the sensor is designed for long calibration and service intervals reducing your maintenance effort.
Snelle selectie
Kies uit één van de voorgestelde opties
Individuele configuratie
Ga verder met uw keuze uit alle mogelijke opties
Voordelen

Recalibration intervals approx. 1 to 3 months under constant operating conditions

Easy membrane replacement thanks to prefabricated membrane cap

Measured values are not affected by conductivity fluctuation

Measurement virtually independent of flow rate in...
Toepassingsgebied

CCS120 measures total chlorine in:

Drinking and process water
- Process and distribution networks
- Monitoring, control and optimization of disinfection processes

Wastewater treatment plants
- Disinfection monitoring and control in wastewater outlet
-...
Documenten / handleidingen / software
Accessoires / Spare parts
Kit CCS120/120D, maintenance set

Inhoud: Electrolyt 50 ml/1.69 fl.oz. 2x membraamkap

Kit CCS120/120D, Electrolyte 50 ml

Inhoud: Electrolyte 50 ml/1.69 fl.oz.

AANSLUITKABEL VOOR CCS120 1M

Viton ring set voor CCS120/120D

2 stuks, vervanging voor siliconen ring

VBM junctionbox voor verlengkabel

Met 10 hoog-ohmige aansluitklemmen Beschermingsklasse: IP65 Afmetingen: 125 x 80 x 55 mm (LxBxH)

fotometer M+N PF-3, desinf. (chlorine)

colorimetric measurement of free and total chlorine 0,05 .. 6mg/l Disinfection, drinking and process water hand held photometer, IP67-graded, with cuvettes, DPD, according to ISO 7393 deliverey in plastic case, test kit for free and total chlorine included ::hand held photometer for field cal. and verification of desinfection loops