TC66
Explosion-proof TC Thermometer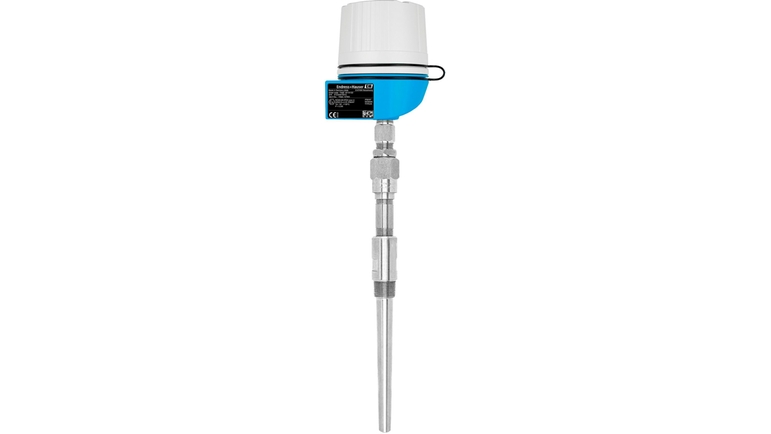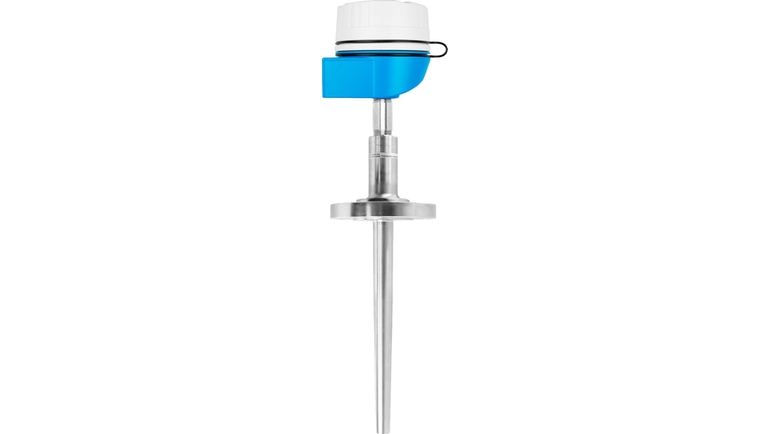 Safe monitoring of process temperatures in challenging applications e. g. in the Oil & Gas industry
The robust thermometer is designed for use in demanding and safety relevant applications e.g. in the Chemical, Oil & Gas and Energy industry. Harsh environments, corrosive substances and highest pressures can be handled by the use of robust protection tubes and special materials. An optional head transmitter with all common communication protocols makes the device ready to use with enhanced measurement accuracy and reliability compared to directly wired sensors.
Snelle selectie
Kies uit één van de voorgestelde opties
Individuele configuratie
Ga verder met uw keuze uit alle mogelijke opties
Voordelen

Types of protection for use in hazardous locations: Intrinsic safety (Ex i.a.), flameproof (Ex d), non-sparking (Ex nA)

High degree of insert compatibility and design as per DIN 43772

Extension neck to protect the head transmitter from overheating

High...
Toepassingsgebied

Heavy duty applications

Oil & Gas processing industry

Measuring range: –40 to 1 100 °C (–40 to 2 012 °F)

Static pressure range up to 100 bar (1450 psi)

Protection class: IP68
Documenten / handleidingen / software
Accessoires / Spare parts
Warmtegeleidende pasta FDA-conform 30g

Thermoconductive Paste HSC 340, 100g

Fixing kit cpl.TMT82/85/84 (europees)

2x schroef, 2x veer, 2x springveer, 1x afdichting CDI-connector

Term.block DIN B (42mm) 2 term. Spc 5 pc

Term.block DIN B (42mm) 4 term. 5 pc

Meetinzet TPC100

Thermokoppel meetinzet, diam. 3 of 6mm, isolatie MgO, RVS mantel. Opbouw conform EN 60584, DIN 43735, ANSI MC96.1. Warme las geïsoleerd of geaard. Meetbereik type J: -40...750°C Meetbereik type K: -40...1100°C

Thermokoppel meetinzet TPC300

Vervangbaar inzetstuk (MgO) te gebruiken met TC6x lijn.

Aansluitkop TA21H

"Product wordt afgebouwd - Beperkte beschikbaarheid". Materiaal: aluminium Omgevingstemperatuur: -40 to 100oC Beschermingsklasse IP66/68

iTEMP TMT84, Transmitter PA

PROFIBUS PA temperatuur transmitter voor kop- of veldmontage met dubbele sensoringang en advanced diagnostics voor sensorbewaking. Profibus PA Profile 3.02. Galvanische isolatie 2kV. Stroomverbruik: 11 mA. Montage: aansluitkop vorm B, DIN EN50446. Standaard fabrieksinstelling: Kanaal 1: Pt100, 3-draads, oC. kanaal 2: inactief. Meerdere configuraties selecteerbaar.

iTEMP TMT85, Transmitter FF

FOUNDATION Fieldbus temperatuur transmitter voor kop- of veldmontage met dubbele sensoringang en advanced diagnostics voor sensorbewaking. Galvanische isolatie 2 kV Meetsignaal: RTD, TC, Ohm, mV. Stroomverbruik: 11 mA.

Display voor koptransmitter TID10

Opsteek display voor koptransmitters. Dot-matrix met weergave gemeten waarde. 12 DIP-switches aan onderzijde. Instellingen: FF: Simulatie, write Lock. PA: Bus adres, write Lock. Geschikt voor: TMT85, TMT84 en TMT82

Thermowell TA550

Bar stock thermowell vlgs. ANSI met geflensde of geschroefde procesaansluiting. Max. OD 30 mm, tapered. Sensor aansluiting 1/2"NPT.

Thermowell TA555

Flange connection or screw in, acc. ANSI, max. OD 35mm, tapered. Bar stock thermowell.

Thermowell TA 557

Bar stock thermowell vlgs. ANSI met geflensde of geschroefde procesaansluiting. Max. OD 35 mm, tapered. Sensor aansluiting 1/2"NPT.

ReadWin2000 configuratie/uitleessoftware

ReadWin2000 configuratie software

Configuratiekit TXU10

Set-up software incl. USB- interfacekabel. Dit betreft een product uit het E-direct portfolio waar staffelprijzen aan gekoppeld zijn. Kijk voor meer informatie op www.e-direct.endress.com

Commubox FXA195 (USB)

USB HART interface ten behoeve van universele configuratie tools (b.v. FieldCare) De stroomuitgang (4..20mA) is intrinsiek veilig uitgevoerd (SIL2, IEC61508) De interface wordt via de bijgeleverde kabel aan een PC of laptop aangesloten. De interface wordt gevoed via USB

Aansluitkop TA30H

Aansluitkop voor aansluitblok of koptransmitter + optioneel display. Deksel: geschroefd, optioneel met venster. Materiaal: aluminium Coating: polyester poeder-coating. Kleur: huis blauw, deksel grijs. Omgevingstemperatuur.: -50...150 oC. Beschermingsklasse: IP66/68, NEMA 4X.

iTEMP TMT181, koptransmitter PCP

Temperatuur transmitter, PC- programmeerbaar. Toepassing: RTD, TC, TC, Ohm, mV. 2-draads 4-20mA, galvanische isolatie. Foutreactie: NAMUR NE 43. Montage: kopvorm B, DIN EN50446. UL vermeld.

iTEMP TMT182, koptransmitter HART

Temperatuurtransmitter, Protocol HART. Toepassing: RTD, TC, Ohm, mV. 2-draads 4-20mA, galvanische isolatie. Foutreactie: NAMUR NE 43. Montage: kop vorm B, DIN EN50446. UL vermeld. Temperatuurtransmitter, Protocol HART. Toepassing: RTD, TC, Ohm, mV. 2-draads 4-20mA, galvanische isolatie. Foutreactie: NAMUR NE 43. Montage: kop vorm B, DIN EN50446. UL vermeld.

iTEMP TMT82, Transmitter HART

2-draads temperatuurtransmitter. Dubbele universele sensoringang. Galvanische scheiding 2 kV (input/ output). Toepassing: RTD, TC, Ohm en mV. :: Zeer betrouwbaar door drift detectie en sensor back-up. :: Optioneel ook voor veiligheidskritieke applicaties door middel van SIL 2/3 acc. naar IEC61508