Easytemp TSM487
Modular RTD thermometer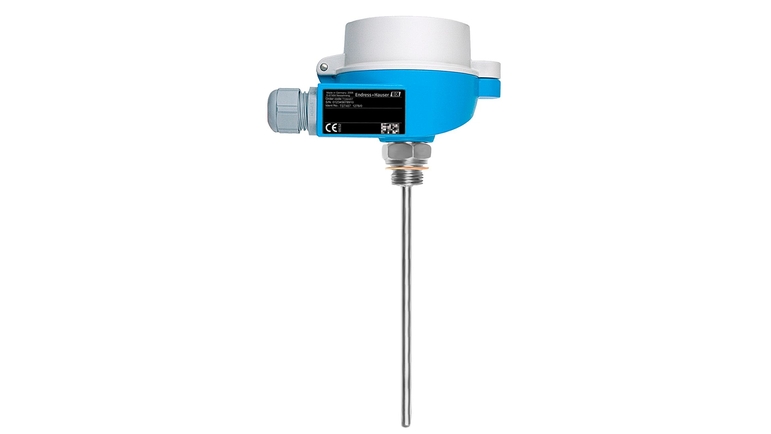 Comprehensive and common temperature measurement technology for almost all branches of industry
The thermometer is mainly used in the chemical industry but also finds its use in other branches. Preferred applications are vessels or pipes where no high process pressures and no extreme temperatures appear. The device with head transmitter is a complete unit ready for use with enhanced measurement accuracy and reliability compared to directly wired sensors. A variety of dimensions offers flexible application possibilities.
Snelle selectie
Kies uit één van de voorgestelde opties
Individuele configuratie
Ga verder met uw keuze uit alle mogelijke opties
Voordelen

High degree of flexibility thanks to modular design with standard terminal heads as per DIN EN 50446 and customer-specific immersion lengths

High degree of insert compatibility and design as per DIN 43772
Toepassingsgebied

The TSM487 compact thermometer is used for universal applications. Preferred applications are in vessels or in pipes, where no high process pressures and no extreme temperatures appear. The TSM487 includes a fiberglass insulated insert which is...
Documenten / handleidingen / software
Accessoires / Spare parts
Reservedelenset voor TMT181/187/188/182

(4 schroeven, 6 veren, 10 veerringen)

iTEMP TMT187, koptransmitter RTD

Temperatuurtransmitter Toepassing: OTO. 2-draads 4-20mA, galvanische isolatie. Foutreactie: NAMUR NE 43. Montage: kopvorm B, DIN EN50446. UL vermeld. Dit betreft een product uit het E-direct portfolio waar staffelprijzen aan gekoppeld zijn. Kijk voor meer informatie op www.e-direct.endress.com
Opvolger

Trend-setting, modular thermometer for direct installation, designed for use in a variety of industrial applications. Easy-to-use metric version with outstanding RTD or TC sensor technology.

RTD or thermocouple (TC) temperature assembly for direct process installation. Metric version with basic technology, non-replaceable insert for all standard applications.