Digital oxygen sensor
Oxymax COS51D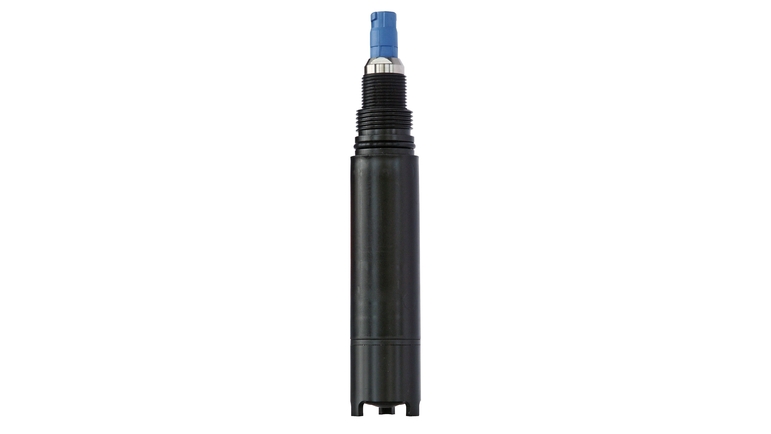 Memosens amperometric oxygen sensor for water, wastewater and utilities
Oxymax COS51D is a reliable and highly accurate oxygen sensor for all kinds of water & wastewater applications (including hazardous areas). Designed to be low-maintenance with a long operating life, the sensor offers outstanding value for money. Thanks to Memosens digital technology, the Oxymax COS51D combines maximum process and data integrity with simple operation. It resists corrosion and moisture, enables lab calibration and facilitates predictive maintenance.
Snelle selectie
Kies uit één van de voorgestelde opties
Individuele configuratie
Ga verder met uw keuze uit alle mogelijke opties
Voordelen

Maximum measurement accuracy

Logging of sensor load data for easy traceability

Intelligent, self-monitoring sensor

Minimum calibration effort thanks to simple air calibration

Long maintenance intervals

Approved for hazardous area use
Toepassingsgebied

Oxymax COS51D measures the dissolved oxygen concentration in:

Wastewater treatment plants:
- O2 control in the aeration basin
- Process water treatment and monitoring

Water works:
- Status monitoring of drinking water (oxygen enrichment, corrosion...
Documenten / handleidingen / software
Accessoires / Spare parts
COS31 WP

2 membranen voor de COS31,COS41 en COS51D.

COS31/41 WP

2 membranen voor de COS31, CPS71 en COS51D (snel)

COY3-F

Electrolyt voor zuurstof-meetcel COS3. Inhoud: 50 ml

COS31/41/71 O-ringen (3 stuks)

3 O-ringen voor de COS31, COS41 en COS71

Polijst folie COY31-PF

6 stuks om de goud kathode te reinigen van de sensoren COS31, COS41 en COS71.

COS31/41 accesoires kit

Inhoud: COY3-F, COY31-WP, COY31-OR en COY31-PF voor de sensoren COS31 en COS41

Accessoire kit COY31-S-Z

Inhoud: COY3-F, COY31S-WP, COY31-OR en COY31PF voor de sensoren COS31 en COS71.

Verbindingsdoos RM

Verbindingsdoos t.b.v. een verlengkabel voor Memosens/CUS31/41. Inclusief klemmen, en 2xPG 13.5, beschermingsklasse IP65

COY3-SK membraam beschermingsplaat

for immersion of diss. oxygen sensors COS31/41/51D/61/61D in fish ponds.

Meetkabel CYK10 Memosens

Toepassing: Digitale sensoren met inductieve Memosens connector. Temperatuurbereik: max. -20...135°C

Verlengkabel CYK11 Memosens

Memosens Verlengkabel Toepassing: tbv digitale sensoren met of zonder vaste kabel (CYK10) Temperatuur: -30...90°C

Zero-point gel COY8

Nulpunt: Verificatie, kalibratie, afstelling, afstelling op het nulpunt van zuurstof en desinfectiesensoren ::Amperometrische en optische sensoren ::12, 25 en 40mm diameter ::Toepassing in het labo, in het veld