1-channel transmitter
Liquiline Compact CM82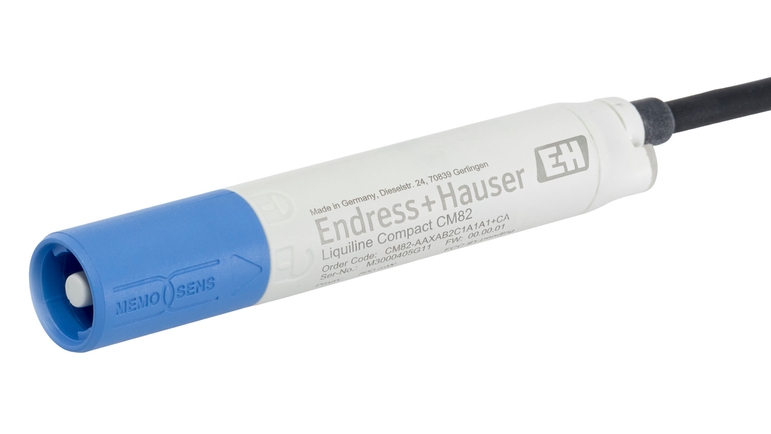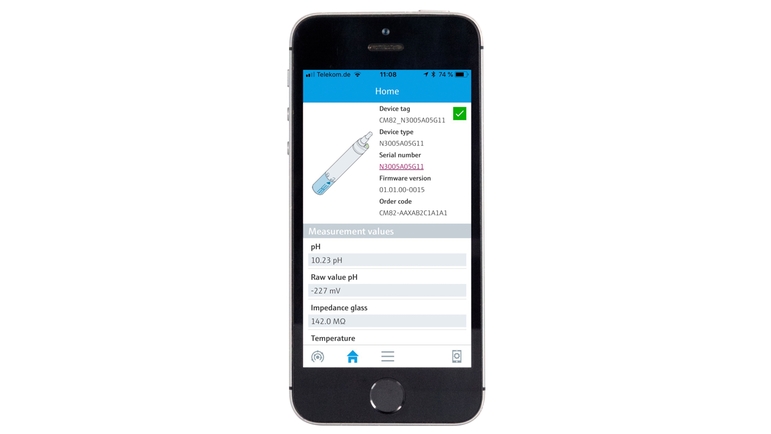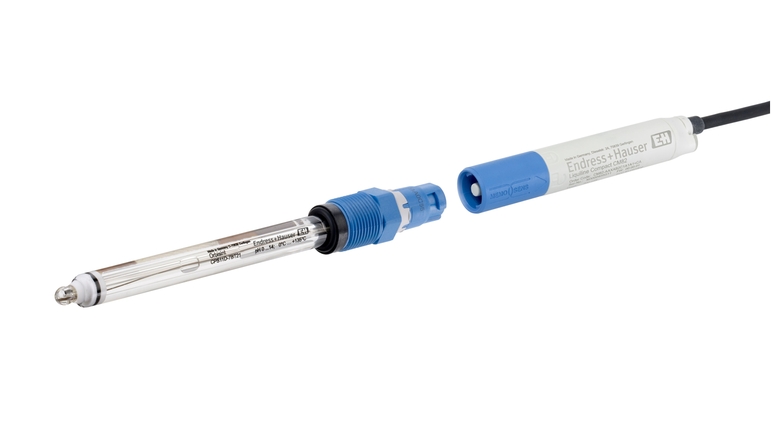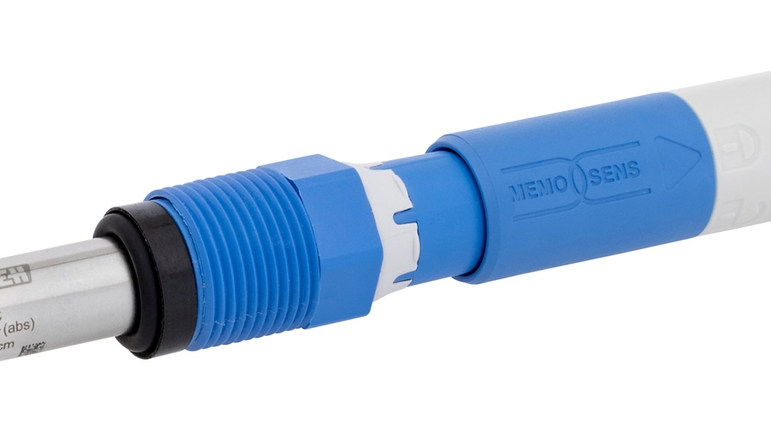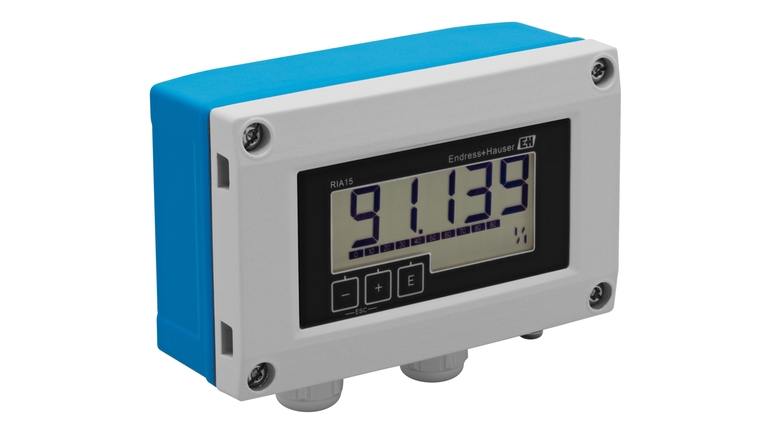 Multiparameter field device for hazardous and non-hazardous applications in all industries
The Liquiline Compact CM82 is the smallest transmitter for Memosens sensors. Its slender housing measures only 11 cm long and 2 cm wide, including a connection to which you can attach your sensor directly, without a cable. Together with the sensor, it fits into most assemblies and couldn't be easier to install. Via a uniquely secure Bluetooth connection, you can see all nearby CM82 measuring points on your tablets or smartphones and operate them conveniently from a distance.
Voordelen

Easy operation:
Use your existing tablets and smartphones for operation and commissioning.

Fast and reliable:
A secure Bluetooth connection allows you to check measuring points that are dangerous or difficult to access from a safe distance.

Benefit from...
Toepassingsgebied

Liquiline Compact CM82 can be used in all industries and their utilities and supports all sensors with the blue Memosens plug-in head:

pH sensors

ORP sensors

Conductivity sensors

Oxygen sensors

Chlorine sensors

The loop-powered two-wire transmitter...
Documenten / handleidingen / software
Accessoires / Spare parts
Upgrade Code: Bluetooth

(Seriennummer dient bij bestelling opgegeven te worden) CM82

Memocheck CYP02D

Servicetool: sensorsimulatie systeem voor meetpunten met Memosens functionaliteit Dubbele connector 2 verschillende simulatiewaarden. Simulatie: gedefineerde sensor status

Memocheck Sim CYP03D

Handheld, continue meetwaarde simulatie/validatie van alle digitale sensoren met Memosens protocol. Zowel sensoren met inductieve koppeling als tevens digitale sensoren met vaste kabel. Check van relais en control functionaliteit. Check van de complete loop.

Loop Powered Process Indicator RIA15

Loop powered indicator, 1-kanaals, instelbare schalering, 5-digit LCD. Bargraph resolutie 10% over/underrange. Weergave HART meetwaarden als optie. Achtergrondverlichting als optie. Dit betreft een product uit het E-direct portfolio waar staffelprijzen aan gekoppeld zijn. Kijk voor meer informatie op www.e-direct.endress.com
22.10.2019 - 25.10.2019

With the help of actual hands-on tasks you will learn how PROFIBUS fieldbus technology works in detail.

22.06.2020 - 26.06.2020

With the help of actual hands-on tasks you will learn how PROFIBUS fieldbus technology works in detail. At the end of the course you will be able to design and commission a PROFIBUS fieldbus network.