Disinfection transmitter
Liquisys CCM253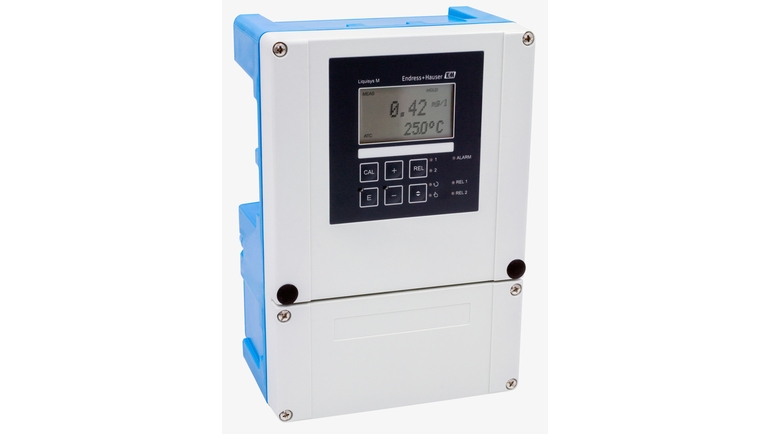 Compact field device for the water, wastewater, food and power industries
Liquisys CCM253 is a standard chlorine transmitter with integrated pH compensation for free chlorine. It improves your operational safety thanks to continuous plausibility, process and sensor checks. Select from numerous hardware and software modules, such as relays or fieldbus communication, to adapt it exactly to your measuring task. This modularity also allows you to upgrade the transmitter at any time. A simple menu and calibration make configuration and operation fast and easy.
Snelle selectie
Kies uit één van de voorgestelde opties
Individuele configuratie
Ga verder met uw keuze uit alle mogelijke opties
Voordelen

More operational safety: Continuous process check system, customized alarm configuration, calibration plausibility check.

Reliable chlorine and pH control: Current input for flow rate monitoring with controller shut off or for feedforward control.

Easy to...
Toepassingsgebied

The Liquisys CCM253 transmitter works with all analog total chlorine, free chlorine, chlorine dioxide and pH sensors in:

Water & Wastewater
- Disinfection process control and monitoring
- Desalination with membrane technology
- Swimming and whirl pools...
Documenten / handleidingen / software
Accessoires / Spare parts
CxM2x3 relaismodule (2 relais)

Upgrade of LIQUISYS-M basis versie 2 potentiaal vrije wissel contacten

Nr

30

Order code

51511446

KIT CXM2X3 relay mod. 2rel / CSA

Upgrade van LIQUISYS-M basis versie door 2 potentiaalvrije wisselcontacten.

Nr

35

Order code

51500321

CxM2x3 4 RELAISPRINT MET CHEMOCLEAN

Let op Fabriek heeft serienummer nodig !

Nr

35

Order code

51511447

KIT CXM2X3 relay mod. 4rel / CSA

Nr

40

Order code

51504304

2-relaiskaart met stroomingang 4-20mA

Upgrade van Liquisys M in basisversie met 2 contacten en stroomingang 4-20 mA

Nr

45

Order code

51504305

4 relaisprint met stroomingang 4-20 mA

Upgrade van Liquisys M basis versie met 4 relais en stroomingang 4-20 mA

Nr

100

Order code

51502498

CCM2x3 uP Board Prof.DP geen stroomuitg.

Nr

100

Order code

71134731

Kit CCM2x3: Central mod. PB DP; H/W 2.1x

Nr

35

Order code

71134732

Kit CxM2x3: Relay mod. for PBDP; H/W2.1x

Inhoud: 1x Relaismodule Profibus DP 2x relais, 1x Stroomingang DP- aansluiting gekwalificeerd vanaf H/W 2,10

Nr

20

Order code

51500318

CxM2x3 voedingsmodule 24 VAC en DC

KIT CxM2x3 power supply DC

Nr

330,340,450a,450c

Order code

51501073

CXM253 moederprint met binnenbehuizing

Mastmontageset voor LIQUISYS

voor montage van de veld-transmitters op horizontale en verticale pijpen max. diameter 60 mm Materiaal: roestvrij staal V2A

CxM2x3 PLUSPAKKET KIT

Upgrade of LIQUISYS-M basic version (parameter pH,Cond.,Tu,CL,O2 (WX to WS)) to S-version (plus-package). Serial number of instrument needed.

UPGRADE CLEANING VOOR LIQUISYS-M

Upgrade of LIQUISYS-M basic version by cleaning functionality (Chemoclean) (serial number of instrument needed). If not yet installed, a 4-relay board must be ordered separately (51500321).

Upgrade "pH-Package for CCM 2X3-EK"

Upgrade kit voor montage achteraf Een basis versie Liquisys S CCM2X3-EK tot pH of ORP meting met extra functies. Het serienummer van het instrument moet worden opgenomen aan de orde.

Upgrade "pH-Package for CCM 2X3-ES"

Upgrade kit for retrofitting Liquisys S CCM2X3-ES to pH or ORP measurement with added features.