Turbidity and suspended solids sensor
Turbimax CUS50D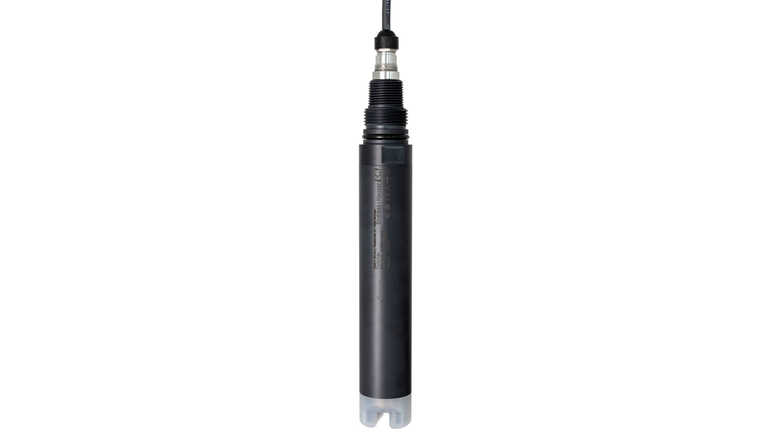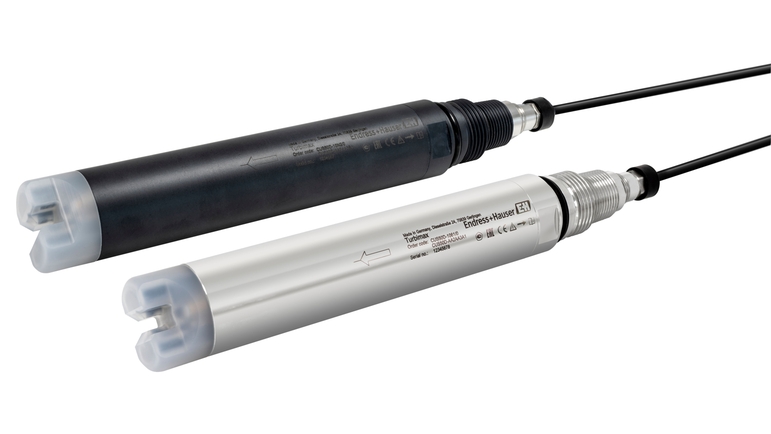 Memosens sensor for turbidity, suspended solids and absorption measurement
Turbimax CUS50D is a smart sensor that allows unattended operation in a wide range of industrial wastewater and process applications. Its absorption principle enables single-point-calibration. Choose from different integrated analytical models to adapt the sensor to your specific application. With Memosens digital technology, Turbimax CUS50D combines maximum process and data integrity with simple operation. It resists corrosion and enables lab calibration.
Eenvoudige producten

Gemakkelijk te selecteren, installeren en gebruiken
Technische topkwaliteit
Eenvoud
Standaardproducten

Betrouwbaar, robuust en onderhoudsarm
Technische topkwaliteit
Eenvoud
High-end producten

Functioneel en uiterst doelmatig
Technische topkwaliteit
Eenvoud
Gespecialiseerde producten

Ontworpen voor veeleisende applicaties
Technische topkwaliteit
Eenvoud
FLEX selectie
Technische topkwaliteit
Eenvoud

Fundamental selectie

Voldoe aan uw basismeetvoorwaarden

Technische topkwaliteit

Eenvoud

Lean selectie

Beheers eenvoudig uw belangrijkste processen

Technische topkwaliteit

Eenvoud

Extended selectie

Optimaliseer uw processen met innovatieve technologieën

Technische topkwaliteit

Eenvoud

Xpert selectie

Beheers uw meest uitdagende applicaties

Technische topkwaliteit

Eenvoud
Overzicht specificaties

Measurement range

40 to 4 000 FAU
0 to 60 g/L suspended solids
0 to 10 OD

Process temperature

Process temperature -20 to 85 °C (-4 to 185 °F)
Ambient temperature -20 to 60 °C (-4 to 140 °F)

Process pressure

0.5 to 4.5 bar (7.3 to 65.3 psi) absolute
Loading alternative products
Snelle selectie
Kies uit één van de voorgestelde opties
Individuele configuratie
Ga verder met uw keuze uit alle mogelijke opties
Aanvullende componenten

Voordelen

High level of measurement accuracy and repeatability for stable measurements – in the middle and high turbidity measuring range

High chemical resistance, low maintenance required: Sensor head consists completely of a dirt-repellent Teflon derivative.

...
Toepassingsgebied

Turbimax CUS50D measures turbidity, suspended solids and absorption in:

Industrial wastewater and utilities:
- Measurement of the solids content in process and wastewater sludge
- Flocculent dosing via absorption measurement
- Concentration...
Documenten / handleidingen / software
Accessoires / Spare parts
Kit CUS52D: 2x Sealing Clamp DN50 FDA

Voor CUS50D, CUS52D, CUA252 en CUA262

Blinde afdekplaat 2" (inch)

Voor CUS50D, CUS52D, CUA252 and CUA262

Kit CUS50D, Luchtreinigingskop

115 VAC 2 output compr.air cleaning unit

Kit CUS50D, solid state reference

Inlas adapter RVS316L tbv CUS52D 2"clamp
Succesverhalen
The all-round carefree panel

Water Analysis Panels make continuous monitoring of drinking water easy at the water treatment plant in Frasnacht, Switzerland.

Advanced bioprocess control

From time consuming sample analysis to real-time monitoring of critical parameters in fermentation processes thanks to complete solutions from hardware to development and analytical services.
Water monitoring saves lives

Water is increasingly being considered a valuable product in most countries. Therefore, the acceptance for water wastage is continuously decreasing and the need to control the water quality is rising.